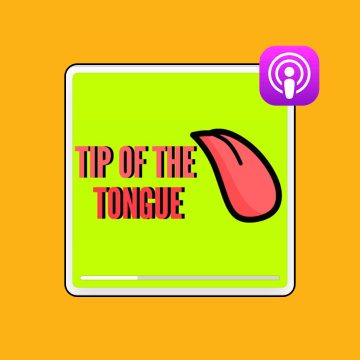 Corporate Realty has donated its archive of recipes from the past two decades to the SoFAB Research Center and the John and Bonnie Boyd Hospitality & Culinary Library at the Nunez Community College. This is the first comprehensive library collection of food culture. 
For 24 years, Corporate Realty has been producing and sending a food and recipe mailer along with its almost-monthly list of closed real estate transactions. We at Corporate Realty often say that while real estate is our business, food is our passion. Our recipe mailers perfectly capture this passion as well as document the important role that food, and food culture, play in New Orleans. 
The genesis of the recipe mailers was as a vehicle to share news about the company's real estate successes with its now-1,800-strong client and friend mailing list. A more traditional newsletter had been attempted but was discarded as too dull. The one page, front and back piece has evolved through the years, from featuring a chef or restaurant on one side and the recipe on back to now having themes that reflect current issues. Every summer a vigorous brainstorming exercise takes place, led by Michael J. Siegel, Corporate Realty's president, to determine the next year's focus or theme. Then the process of inviting restaurants, chefs, and other friends to take part in the upcoming year's effort begins. For the past few years, the photo shoots have taken place in a studio with a professional photographer as well as food stylist and chef. This is a time-consuming yet fun and rewarding method to communicate with colleagues, partners, and friends. 
In 1998 the company started this monthly mailer project  with the grande dame of New Orleans restaurants, Commander's Palace, and some of its quintessential dishes. Ella Brennan and Ti Martin graciously shared recipes for buttermilk biscuits, roasted gulf oysters, grilled pompano, and more. When the Obituary Cocktail book came out in 2000, the company provided recipes for cocktails from well-known watering holes like Lafitte's Blacksmith Shop Bar, Napoleon House, and The Sazerac Bar. The year after Hurricane Katrina, Corporate Realty focused on some much beloved restaurants that had weathered the storm. In 2020, with the outbreak of COVID, we had almost coincidentally created a campaign around our employees who cook, along with their favorite recipes, which was perfect for a year that encouraged cooking at home. The following year brought essays by writers who responded to the various events of the first pandemic year through words and, of course, food. This year we are still keeping the focus on New Orleans while visiting a provocative question, "What would you have for your last meal," with notable community leaders such as Dook Chase, Tania Tetlow, and Ben Jaffe sharing recipes and stories. 
Siegel doesn't foresee this being the last of the recipe transactions at all, and in fact he has many ideas for the years to come. He is also honored that the recipes will be a permanent part of the archive at SoFAB.
"The creation, execution, and evolution of this project has been one of the most fun, and meaningful, endeavors that I have had the pleasure to lead in my working life. To be able to combine my passion for food, and especially the food culture of New Orleans, with our real estate business has been an amazing ride. I'm thrilled to be able to share the program and these recipes with SoFAB and other foodies," he said.
He discussed the recipe transactions and the company's donation to the museum with Liz Williams, founder of the Southern Food and Beverage Museum and host of the podcast Tip of the Tongue. You can catch the full conversation for yourself in episode 127, "A New Donation to the SoFAB Research Center at Nunez Community College", which aired on May 9, 2022. 
To view recipes from 2005 onwards, please visit corp-realty.com/recipes. If you would like to be added to our mailing list, you can email info@corp-realty.com.