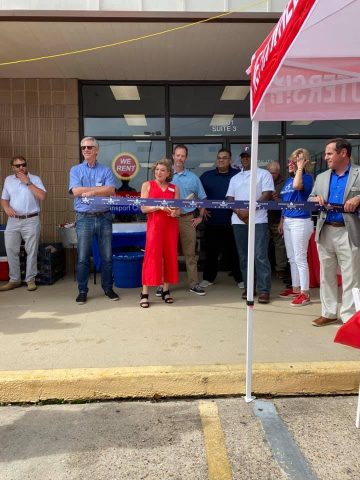 Mobility City of Greater New Orleans is now open at the Pontchartrain Place Shopping Center at 3501 Severn Avenue in Metairie. Mobility City is a national company that specializes in service to mobility products for injured and disabled people as well as seniors. Corporate Realty's Jonathan Fawer  represented the franchise owner, a good friend, in finding this location. 
Mobility City started in South Florida when co-founder Vinny Barutta's mobility scooter broke down and it took his wife, Diane, almost a week to find a company who was willing to come to their house to service the heavy machine. As a result, the company specializes in providing responsive and convenient equipment care and maintenance to products that include wheelchairs, power chairs, mobility scooters, hospital beds, and more. It also leases and sells certain products. 
The company has almost 30 locations throughout the United States with the addition of the Severn Avenue location behind Lakeside Shopping Center, which opened in May 2021. 
Fawer said he was pleased to represent the owners in bringing this business to the Greater New Orleans area. 
"In providing services and products for mobility-impaired people, Mobility City is reaching an under-serviced group of people who need vital support. I am proud to have played a part in bringing such a significant service to our city," Fawer said.
To learn how Corporate Realty can assist with your retail real estate needs, please contact Jonathan Fawer at 504.581.5005 and jfawer@corp-realty.com