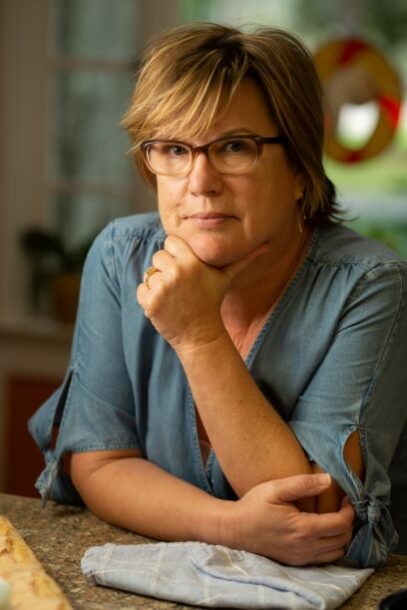 "Properties come in all shapes and sizes with diverse ownerships, and no day is truly the same, which is what I really love," said Jeanne Booth, one of Corporate Realty's property managers. 
Jeanne is part of a team of people who provide daily property management service to buildings throughout the city on behalf of Corporate Realty. She travels between two distinct New Orleans locations: One Canal Place, a 32-story, Class A office building built in 1979 that is located at the foot of Canal Street, and the New Orleans Union Passenger Terminal, the intermodal facility that opened in 1954 on Loyola Avenue. She enjoys the variety of skills needed for each asset. 
Jeanne has been in commercial real estate for more than thirty-five years. She worked with the Corporate Realty for many of those years before joining the company eight years ago. She specializes in property management, construction management, and consulting work with both these assets and other clients. But even more so than the variety of duties, Jeanne appreciates the people. From interacting with tenants and building owners to engaging with her colleagues both at other buildings and in the corporate office, Jeanne feels that it is the people who bring importance to  the work. Jeanne said it was Corporate Realty's emphasis on prioritizing people that led her to join the company.
"Corporate Realty is all about its employees," Jeanne said. "I love being a part of a community-oriented group  and the people who work for it. We all respect each other and share and support ideas. I give much thanks to those employees who daily work directly with me to ensure success in the services we deliver to our clients."
When she is not at work, Jeanne is most likely to be found fishing at her home, "the Camp," on the water in Grand Isle with her husband, David Steudlein. David and Jeanne are always entertaining family and friends who stop by, looking to visit and of course eat some good food. A staple dish is David's recipe for White Beans and Shrimp. While he learned the recipe from a French Quarter chef, he has modified it so that the result is a plentiful, satisfying meal featuring Louisiana staples. "It's the kind of meal that easily brings people together," Jeanne said, adding that their visitors often request it.
We hope you will enjoy trying this recipe, and that it will bring your own group of people together. For other Corporate Realty recipes, visit here.