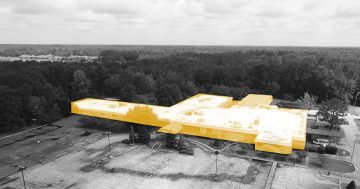 A medical facility in Covington will find new purpose as a recovery center. Andrea A. Huseman, CCIM, and Hayden W. Wren III, CCIM, SIOR, were the brokers for this redevelopment project.
Built in 1973, the one-story hospital building encompassed more than 15 acres and 69,000 sf of improvements that included patient rooms, surgical suites, medical offices, a commercial kitchen, and a warehouse.
The location was a perfect fit for Avenues Recovery Center. Their national recovery program offers detox, residential, and outpatient treatment. Avenues has 10 facilities throughout the United States, including two in the Greater New Orleans area. The new location at 195 Highland Park Entrance on Hwy. 21, just north of the interchange with I-12, is in a dense residential community and within a commercial hub. This additional facility enables Avenues to expand its treatment and aftercare options to better serve patients in this area. More details regarding the opening will be announced at a later date after Avenues completes extensive renovations.
"It was a pleasure to work with both the seller and the buyer. Avenues will provide invaluable services for the Northshore community, and we look forward to welcoming them," Andrea said.
For more information on how Corporate Realty can assist with your commercial real estate needs, please contact info@corp-realty.com and 504.581.5005.