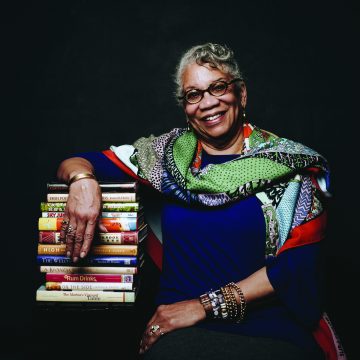 With 2020 as a backdrop and with food being a common denominator that brings people together, this year Corporate Realty features both recipes and essays by writers who have thoughts to share about both food and the events of the past year. One focus from the events of the past year was the inequities that continue to be prevalent in certain industries. For instance, as companies pivoted to work from home, businesses like restaurants scrambled both to keep providing services to clients as well as their workers employed.  
Dr. Jessica B. Harris, our most recent contributor, addresses these inequities in the hospitality sector in her essay "A Cosmic Re-set for Our Nation's Table." Harris writes her hope that, during this time of revisiting the direction of restaurants and food service, we can explore ways to rectify past transgressions and open up future possibilities. "Let's come together at this crossroads in history to reset the nation's table to make sure that there are places at it for all," she encourages. That's a table we want to sit down to. 
Read her essay and try out her recipe for Vineyard-Style Leg of Lamb, a roasted leg of lamb featuring a delicious mixture of fresh herbs and a spicy mint sauce. 
For other Corporate Realty recipes, visit here. To find out more about how Corporate Realty can assist you with your commercial real estate needs, please contact info@corp-realty.com or 504.581.5005.