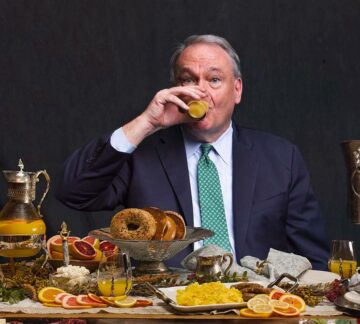 It has often been said that breakfast is the most important meal of the day, and that is true for Michael A. Fitts, J.D., President of Tulane University. "I love breakfast," he said. The meal ushers in a new day, so by selecting it for his last meal, he is looking to start a new period of life. 
We are thrilled to share President Fitts' recipe for a Traditional Breakfast. This is delicious at any time, whether it is served up Saturday morning before the Green Wave takes to the field or as you sit back to read the paper. The sausage, eggs, home fries, and bagel with cream cheese make for a hearty meal, and the fresh-squeezed orange juice, a favorite beverage for Fitts at any time of day, provides a sweet accompaniment. To learn more about Fitts' last meal and to get the recipes for yourself, please visit here. 
For other Corporate Realty recipes, visit our site. To find out more about how Corporate Realty can assist you with your commercial real estate needs, please contact info@corp-realty.com or 504.581.5005.