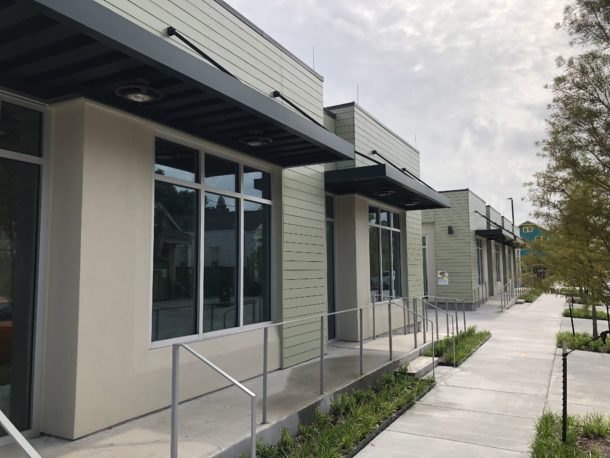 Starbucks will open a new location in the new Robért Fresh Market Shopping Center at the corner of Elysian Fields and St. Claude Avenues in New Orleans.
The new retail space will complement local grocery chain Robért Fresh Market, which recently opened a new, 26,000-square-foot store as the anchor of the shopping center. Starbucks is projecting an opening in early 2019 and will be joined by a satellite location of the Metairie Small Animal Hospital (MSAH) which will open in the Fall of 2018.
This project is located within the block bounded by Elysian Fields Avenue, St. Claude Avenue and Marigny and North Rampart Streets.
The new Starbucks coffee shop will provide added convenience for residents shopping at the Robért Fresh Market and treating their pets at the Metairie Small Animal Hospital.
"Starbucks will complement the strong local brands that are opening in this development." Robért Fresh Market General Manager President Marc Robért II said.
Austin Lavin and Hayden Wren of Corporate Realty Inc. represented the landlord in this transaction, and Jonathan Fawer of Corporate Realty, Inc. represented the tenant.
"We are excited to have Starbucks join Robért Fresh Market and Metairie Small Animal Hospital in this project," Lavin said. "We are close to announcing our next high-quality tenant, and are looking forward to finding another great partner for the last remaining opportunity in this center."