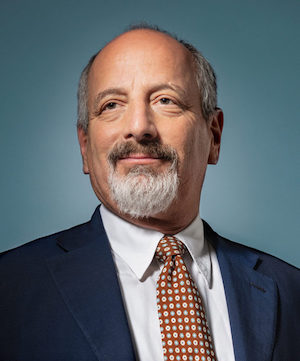 Michael J. Siegel is one of the 2021 Junior Achievement Business Hall of Fame Laureates. The ceremony, held at the Ritz-Carlton in New Orleans on November 2, 2021, continued a tradition since 1984 of honoring local businesspeople who have "embraced the spirit of entrepreneurship."
Fellow honorees this year were Gayle Benson, owner and chairman of the New Orleans Saints and New Orleans Pelicans; Corrado Giacona, II, president of Giacona Corporation; Gary Osorno, Founder, President, and CEO of AccuTRANS, Inc.; and Kevin Dolliole, Director of Aviation, Louis Armstrong New Orleans International Airport. The 2021 Lifetime Achievement Award Honoree was Darryl D. Berger, founder and chairman of The Berger Co. Ballard Brands, LLC, was the Oscar J. Tolmas Charitable Trust Business of the Year.
Mike said he was humbled by the unexpected honor of "doing things that you love." However, he is appreciative of the recognition coming from an organization of the caliber of Junior Achievement and what the New Orleans chapter does for the city.
"Now more than ever, education, mentorship, and entrepreneurship –three of the hallmarks of the Junior Achievement programs – are critical to providing all New Orleanians with the best opportunity for success and for a great quality of life," Mike said.  "As a glass-half-full kind of person, I remain extremely optimistic about the future of New Orleans – not only because of all of the spectacular assets that this City has but because of the passion and the work of organizations like Junior Achievement."
To learn more, please visit here.