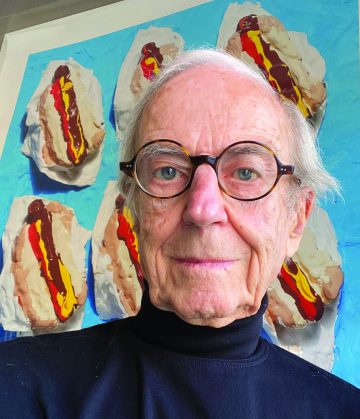 We were all affected by the events of 2020, and, as is our nature at Corporate Realty, we found relief, pleasure, and good times in food. Whether trying out new recipes, sharing dishes, or just ordering our favorite restaurant's food for curbside pickup, we expressed our feelings at our tables during an undeniably challenging year. Breaking bread and eating together is an ancient, treasured custom for creating friendships and solidifying bonds. During a time when there were so many cracks in both community and family throughout the country, this became even more important.
For 2021, our monthly transaction mailers will feature both essays and recipes by New Orleanians who reflect on the previous year's events as well as food. Each contributor also shares a personal favorite recipe. We are pleased to introduce the first essay and recipe of 2021 by Ben Rosen, pictured here. He looks through "Rosen-colored glasses" to provide an optimistic view point that 2020 events have served as an impetus for improvement and offers up a one-can caramel made from boiling condensed milk that immediately sweetens anything it accompanies.  We hope you will enjoy.
For other Corporate Realty recipes, visit here. To find out more about how Corporate Realty can assist you with your commercial real estate needs, please contact info@corp-realty.com or 504.581.5005.