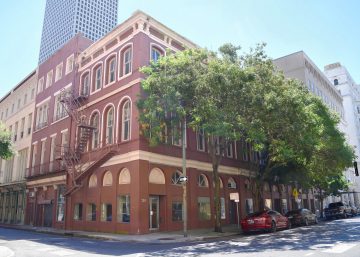 330-342 Baronne St and 838-840 Union St, a two-building, 22,034-sf complex in the heart of downtown New Orleans, sold to GBX Fund Investment 2021 and Baronne Union Development. Corporate Realty represented ownership Rosemonde Kuntz Capomazza, Carlo Capomazza, and Stefano Capomazza  in selling this property.
Located on a 4,233-sf corner parcel at Baronne and Union streets in the Central Business District, the property had been owned by the Kuntz/Capomazza family for generations. 
The purchasers have not yet released plans for the future development at this location. 
Michael J. Siegel, SIOR, President of Corporate Realty, along with William Sadler and Jeff Cohn, represented the sellers in this transaction.
For more information on how Corporate Realty can assist with your commercial real estate needs, please contact info@corp-realty.com and 504.581.5005.