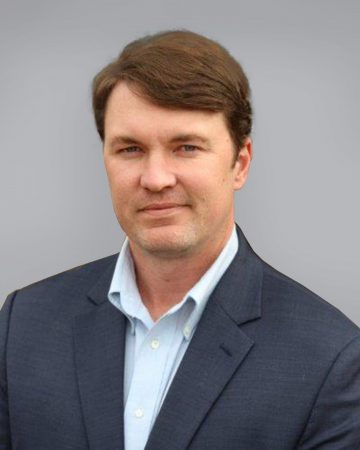 Corporate Realty, Inc., announced on June 29, 2022, that its full-service commercial real estate office in Baton Rouge will open July 5, 2022. This new office is located in One American Place at 301 Main Street in Baton Rouge.
One American Place is the premier Class-A building in the Greater Baton Rouge area. It is the second tallest building in the downtown area and is an easily accessible location to both interstate and local thoroughfares, making it a convenient central location.
Additionally, Walter H. Ketchings, III, joins the team in Baton Rouge. Ketchings is one of the top commercial real estate agents in the Baton Rouge market. He previously worked with NAI/Latter & Blum for fourteen years. Ketchings' experience includes tenant and landlord representation, industrial site selection, and investment properties.
"I am thrilled to have Walt join the Corporate Realty team in Baton Rouge," said Michael J. Siegel, President of Corporate Realty. "Not only does Walt have a tremendous track record and great clients, but he also brings a sterling reputation for hard work and integrity, critical attributes at Corporate Realty. I look forward to working with Walt, both with his existing clients and in growing Corporate Realty's presence in the Baton Rouge area."
Acquired in December 2021 by Benson Capital, Corporate Realty is a commercial real estate company that specializes in office and retail leasing and brokerage, property management, lease administration, investment brokerage, and construction consulting and is widely recognized as the top commercial real estate service provider in the region. Benson Capital, in collaboration with Corporate Realty, seeks to expand its real estate investments throughout the Gulf South that will contribute to economic development in the region, and Baton Rouge is a critical location in achieving this objective.
Branon W. Pesnell, CCIM, SIOR, is the head of the Baton Rouge office, and thinks Walt will be a vital team member in the growth. "We are really pleased to have added such a talented broker like Walt. Our goal is to create a collaborative team of experts in the Baton Rouge market, and Walt will absolutely be an integral part of accomplishing this goal," he said.
Corporate Realty's market knowledge, combined with hard work, has led to its involvement in some of the most important real estate transactions, client relationships, and management assignments in this region. Some of Corporate Realty's existing major assignments include the company's representations of Tulane University in its recent 336,000 sf lease in Charity Hospital, the New Orleans Ernest N. Morial Convention Center in the planned redevelopment of its 47+ acre site, and Loyola University's redevelopment of its Broadway campus. The company's current retail representation includes Starbucks, Costco, Best Buy, Michaels, TJ Maxx, Dick's Sporting Goods, and PetSmart, along with the grocery store chain ALDI in its rollout in Louisiana.
"This is a great opportunity to work alongside some of the best professionals in our industry," Ketchings said. "Mike Siegel has done an outstanding job at assembling this group, and I am looking forward to both myself and our clients being a part of the Corporate Realty and Benson organizations."
For commercial real estate needs and information in the Greater Baton Rouge area, please contact the team at 225.228.3750.