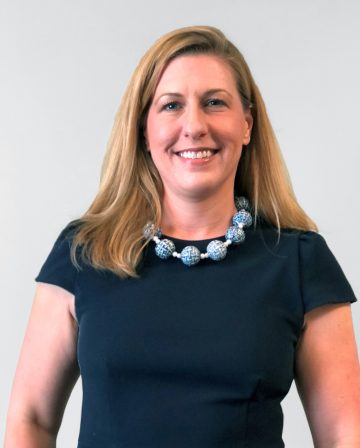 Corporate Realty, Inc., announced on June 7, 2022, that Patricia H. Christovich has joined the company in the new role of Vice President, Finance and Administration.
Christovich is an experienced leader in finance, accounting, and operations environments. She began her career at Marriott International, first as controller at the Marriott Downtown in Memphis before moving to New Orleans in 2006 to oversee financial efforts at several Marriott properties, ultimately serving as Director of Finance and Accounting from 2010-11. In her various roles, she was responsible for developing operating structures, establishing and overseeing internal controls, and focusing on budgets and expenditures. In 2011 she joined Fishman Haygood LLP as Administrator, where, for the past eleven years, she managed all aspects of the business functions, from accounting and financial to partner additions, IT systems, and physical facilities. Christovich holds a Bachelor of Science in Business Administration with a major in Finance and a minor in Economics from University of Florida, a Master of Arts in Business Administration with concentration in International Business from UF/WHU – Otto Beisheim Graduate School of Management, and an Executive MBA from University of New Orleans.
The position of Vice President for Finance and Administration is a new, people-centric role at Corporate Realty. Christovich will lead the financial, human resources, and administrative functions of the company. These will include overseeing company budgets, audits, and tax reporting as well as the development of business operations structures. As Corporate Realty continues to grow, she will be integral to streamlining procedures and encouraging efficiency throughout all departments.
"I'm thrilled to have Patricia join the Corporate Realty team," said Michael J. Siegel, SIOR, president of Corporate Realty. "Patricia's financial background and expertise, along with her administrative and business capabilities, are the perfect complement to Corporate Realty's group of extremely accomplished, aggressive, and entrepreneurial agents and managers. Corporate Realty's goal is to be the indisputable leading commercial real estate firm in the Gulf South, and Patricia will be a key component in us realizing this vision."
Acquired in December 2021 by Benson Capital, Corporate Realty is a commercial real estate company that specializes in office and retail leasing and brokerage, property management, lease administration, investment brokerage, and construction consulting and is widely recognized as the top commercial real estate service provider in the region. Benson Capital, in collaboration with Corporate Realty, seeks to expand its real estate investments throughout the Gulf South that will contribute to economic development in the region.
Corporate Realty's market knowledge, combined with hard work, has led to its involvement in some of the most important real estate transactions, client relationships, and management assignments in this region. The company also remains committed to helping create economic opportunities throughout the state. These opportunities include the company's representations of Tulane University in its recent 336,000 sf lease in Charity Hospital, the New Orleans Ernest N. Morial Convention Center in the planned redevelopment of its 47+ acre site, and Loyola University's redevelopment of its Broadway campus. The company's current retail representation includes Starbucks, Costco, Best Buy, Michaels, TJ Maxx, Dick's Sporting Goods, and PetSmart, along with the grocery store chain ALDI in its rollout in Louisiana.
"This new position offers an exciting opportunity to work with one of the most talented commercial real estate teams in the city, led by the consummate real estate professional Mike Siegel, and I am eager to put my professional skills to work in helping Corporate Realty broaden its reach and its impact," Christovich said. "On a personal level, it is also an honor to join a woman-owned company, particularly one as committed to making a difference in our community and across the region."