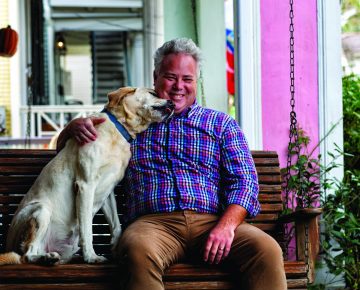 Yesterday the world observed a milestone: one year of the coronavirus pandemic, as it was declared by the World Health Organization on March 11, 2020.
One year ago in the US, the day began with more than 1,000 people infected in 40 states and at least 30 deaths. By that evening, European travel to the US was banned for 30 days, Tom Hanks and Rita Wilson announced they had tested positive for coronavirus, and the NBA cancelled both a game and the remaining season. In New Orleans there were 13 presumptive cases, and events like the Irish Channel St. Patrick's Day Parade, cultural festivals, and more were cancelled.
One year ago, we at Corporate Realty entered this weekend, like many others, not knowing what might happen, or when it might happen (a stay-at-home mandate was issued a week later). Our kids came home from school to commence virtual learning for the indefinite future. We made trips to the store for items like toilet paper, cleaning supplies, and food. Some of us even went to our favorite restaurants, unsure when would be the next time we could do that.
So many people have suffered during this pandemic, from first responders to family members—and, as well, our restaurants. As food culture writer Ian McNulty explores in this month's essay, institutions like restaurants that brought people together had to find ways to work through a time that was pushing us all apart. He also shares his recipe for House Party Jambalaya, a dish that brings people together. We hope you will enjoy making this dish as we enter a period of time where hopefully more people can come safely together. And if you haven't lately, let your favorite restaurant know how much you appreciate the staff and its efforts.
For other Corporate Realty recipes, visit here. To find out more about how Corporate Realty can assist you with your commercial real estate needs, please contact info@corp-realty.com or 504.581.5005.