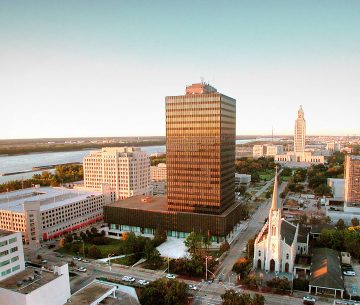 The Baton Rouge office market has an overabundance of space available, said Branon W. Pesnell, CCIM, SIOR, in an article published in the Baton Rouge Business Report on February 6, 2023.  The article was comparing office market availability in Baton Rouge with what has been reported nationally in the three years since COVID first occurred.
According to the article, while some companies have returned to office, Pesnell has noted more downsizing or working from home, in addition to there not being many new tenants expressing interest in office space. He is working with other Baton Rouge-based commercial real estate agents on an office sector report for TRENDS, the annual real estate seminar held in Baton Rouge on April 27, 2023, and expects office occupancy to show at least 5% to 10% lower than in previous years.
To learn more, read the article here.
To learn how Corporate Realty can assist you with your commercial real estate needs in Baton Rouge, please contact info@corp-realty.com and 225.228.3750.