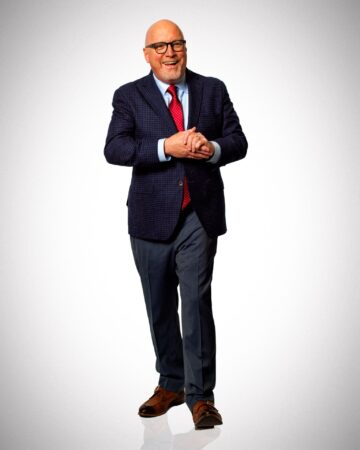 David Griffin, Executive Vice President of Basketball Operations for the New Orleans Pelicans, believes strongly that to be successful, you must do what you love, and you must approach it with purpose and passion. He should know: growing up a basketball fan in Phoenix, Arizona, he transferred colleges to be able to take an internship with the Phoenix Suns, which would evolve into his career. If he wasn't doing what he loves now, he might consider being a sports psychologist, a natural segue as he daily navigates both operations for and also meaningful interactions within the team. From players to personnel, David shows great interest and care – and that extends to the community of Pelicans fans and the city of New Orleans. "It's really important to deliver what the city needs, and winning in this city is going to mean a great deal," he said.
After four years in New Orleans, David has many places he likes to eat but one of his favorites for authentic Mexican food is Taqueria La Lucha. On a recent night, the expansive outdoor space had on the Pelicans game in its courtyard, and it specializes in street tacos. He often gets the cochinita pibil, which is served with pickled onions and garnished with cilantro, and freshly made guacamole with chips. You can try the cochinita pibil recipe for yourself.
For other Corporate Realty recipes, visit our Recipes page. To find out how Corporate Realty can assist you with your commercial real estate needs, please contact info@corp-realty.com or 504.581.5005.