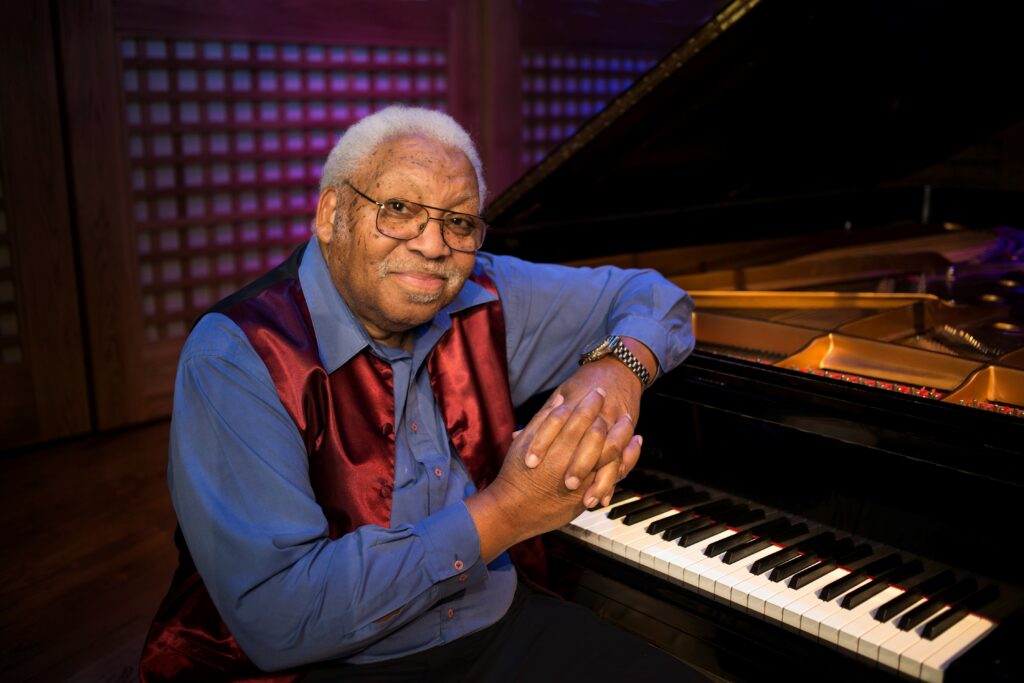 Ellis Marsalis, Jr., a local icon and national music legend, passed on April 1, 2020, at age 85, after battling pneumonia brought on by the coronavirus. We at Corporate Realty, Inc., offer our deepest condolences to his sons, family, and friends. During these challenging times in New Orleans and the world, this serves as yet another reminder of the disease's impact, and we unite in spirit to celebrate Ellis' many accomplishments and his importance to the unique culture of New Orleans.
Ellis loved music. He played clarinet, saxophone, and piano, and while his real passion was jazz, he performed everything from rhythm and blues to rock. He also loved sharing his love of music, teaching at institutions like the New Orleans Center for Creative Arts, Xavier University, and the University of New Orleans. He mentored students and future greats such as Harry Connick, Jr. and Terence Blanchard as well as his own sons.  
In 2011, the Ellis Marsalis Center for Music, named in honor of Ellis, opened in the Musicians' Village in the Ninth Ward with the mission to expand opportunities for underserved children and musicians through a variety of programs and services, including music education, reading and math support, healthy eating habits, and orchestra performances. The Center not only has served to influence more musicians but also has provided a critical safe, creative environment for New Orleanians.
Michael J. Siegel, President of Corporate Realty and a board member at the Ellis Marsalis Center for Music, shared his thoughts on the remarkable work the Center does, as well as the inspiration that helps drive it.
"While I only had the privilege to meet Ellis on a couple of occasions, it is impossible to overestimate his legacy to New Orleans and beyond. This exceeds his musical accomplishments, and the accomplishments of his sons; Ellis was a true gentleman and was an inspiration to me, and to all of New Orleans, on how to lead both a full life and how to treat people. The Ellis Marsalis Center is a testament to his love for New Orleans, for music, and for kids. He will be sorely missed."
Ellis Marsalis truly loved his city. New Orleans was his home, and for Ellis, home also meant gumbo. Corporate Realty's recipes through the years featured two of his favorites, Dee's Creole Gumbo and Leah Chase's Creole Gumbo. Each gumbo contains its own specific ingredients, but both gumbos capture the taste of New Orleans, with diverse flavors coming together to make a distinctively delicious dish.
It is hard to not come together during these times of mourning. But, as Michele Brierre, Executive Director of the Ellis Marsalis Center for Music, stated in a press release from the Center, "Music is a healer and brings people together. In a time when we have to be apart, we've made sure that the flow of music continues to transform lives for the better." The music may have gotten a bit quieter, but it will continue to transform. Let's all have a bowl of gumbo to that.  
For more information on the Ellis Marsalis Center for Music, please visit here.