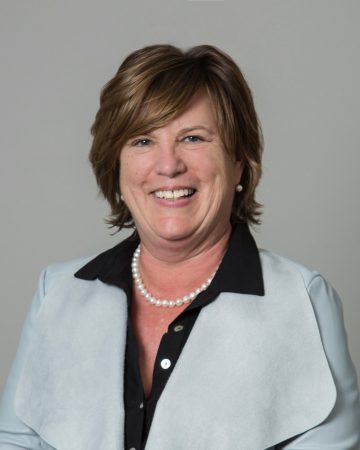 Corporate Realty, Inc., is pleased to share that Jeanne Booth, CPM®, CCIM, is the new Director of Asset Management for the company.
Jeanne joined Corporate Realty's property management team in 2012. For the past seven years, she has primarily served as the General Manager of One Canal Place, a Class A office building in the Central Business District of New Orleans. Prior to that, Jeanne managed a myriad of office, medical and retail properties for Corporate Realty.
As the new Director of Asset Management, Jeanne oversees the company's property management portfolio of almost 4.0 million square feet (sf) and directs a property management team of seven property managers and lease administrators.
Jeanne will also continue to directly manage special use properties, such as the New Orleans Union Passenger Terminal Building and the New Orleans Public Belt Railroad Commission for the Port of New Orleans.  As Corporate Realty continues to grow and expand our services, she will be an integral person in developing new business and new opportunities for the company.
Jeanne has more than 35 years of experience in commercial real estate. Prior to working with Corporate Realty, she provided property and management, leasing, and construction and consulting services for a variety of ownership and clients.
"I'm thrilled to have Jeanne help Corporate Realty grow its management capabilities and platform," said Michael J. Siegel, SIOR, president of Corporate Realty. "Her background and expertise, along with her knowledge of virtually every type of commercial real estate, from the New Orleans Public Belt to Class A office buildings, will be beneficial to the property owners who depend on Corporate Realty for providing the best possible services and guidance to their investments. Having someone who has long been a part of the Corporate Realty family is also important as we grow our company."
For more information on how Corporate Realty can assist with your commercial real estate needs, please contact us at 504.581.5005 and info@corp-realty.com.