Real estate is our business, but food is our passion
Since 1997, Corporate Realty has shared a monthly mailer with our current and prospective clients in New Orleans and around the country that not only highlights our recent transactions, but a recipe or story from a great local restaurant. In the past, we've featured recipes from Commander's Palace, Galatoire's, Leah Chase, and many others – and we're proud to be associated with some of the best Louisiana has to offer.  This year our monthly mailers feature observations from Ella Brennan and interviews and recipes from several world-class chefs who have come through the Ella Brennan/Commander's Palace Kitchen.
Our current monthly mailer is: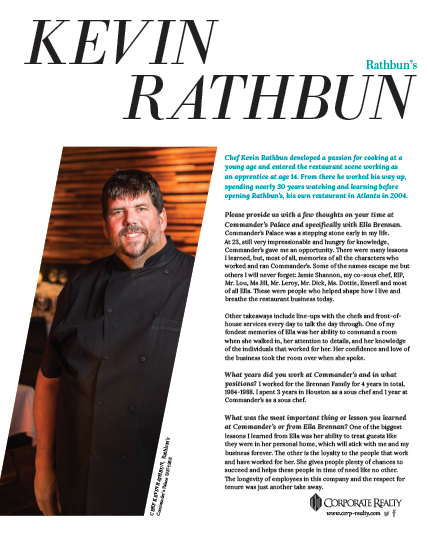 Click here to download the latest monthly mailer
Over the years, Corporate Realty has featured many great Louisiana recipes and food items. Search below to find old favorites and discover new classics.
Recipe Archive
2015: Conversations with Ella