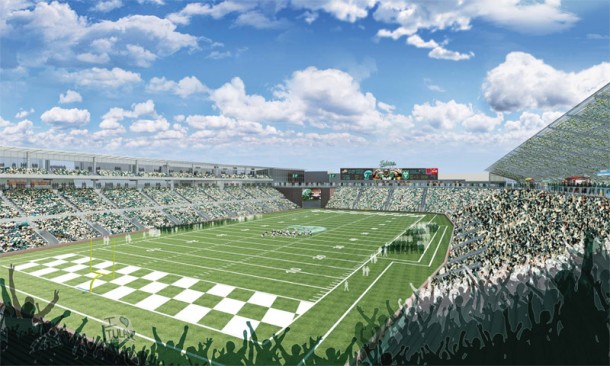 Tulane University's athletics department today announced plans for a new 30,000 to 35,000-seat, on-campus stadium that should be ready for 2014 season.
The Green Wave moved to the Superdome when the indoor stadium opened in 1975, and there hasn't been a football stadium on campus since Tulane Stadium was torn down in 1980.
The old Tulane Stadium was at one time the largest football stadium in the south and the site of many important college and professional games such as Super Bowls IV, VI and IX.
The new stadium will be located on Ben Wiener Drive between the Reily Center and the James W. Wilson, Jr. Center directly in the middle of the athletic footprint on the Uptown campus of Tulane University.
Many members of the Corporate Realty team are proud Tulane alumni and are looking forward to cheering on their team in this new stadium.