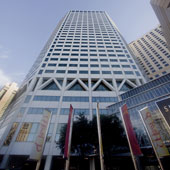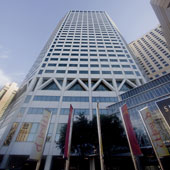 The NOLA Media Group has leased 27,000 square feet on the top two floors of One Canal Place in the heart of the New Orleans Central Business District to house the new digitally focused news organization which brings together NOLA.com and The Times-Picayune. The news-gathering operation, along with sales, digital solutions, marketing and other administrative functions, will be housed at the new offices, accommodating more than 140 employees, said NOLA Media Group president and publisher Ricky Mathews.
"Moving to this office space reinforces our commitment to the city by placing us in a highly visible location," Mathews said. "It also showcases our evolution into a multimedia company, dedicated to both print and digital publishing."
Mike Siegel represented NOLA Media Group in its office space search and lease negotiations in One Canal Place, which is managed by Corporate Realty. "This is a significant lease that will establish a major presence for one of the leading businesses in our region in the Central Business District," Siegel said. "It continues the momentum of leasing activity with another major company making a commitment to New Orleans, and especially to the CBD of New Orleans, on the heels of the recent GE and Ochsner announcements," Siegel said.