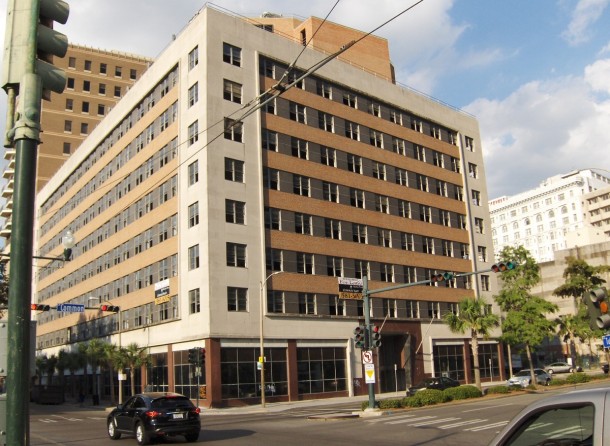 Hayden Wren is marketing  7,628 SF of ground floor space in the 160-unit apartment community being developed in The California Building at 1111 Tulane Avenue. The scheduled opening of the complex is the second quarter of 2015. Available retail units are as follows:
• 2,379 RSF
• 3,476 RSF*
• 1,713 RSF*
*These two (2) units can be combined to form a unit of 5,249 RSF.
The 190,000-square-foot building is bounded by South Rampart Street, Elk Place and the recently redeveloped 144 Elk Place apartment building.
Call Hayden at 504.581.5005 to learn more about this opportunity.