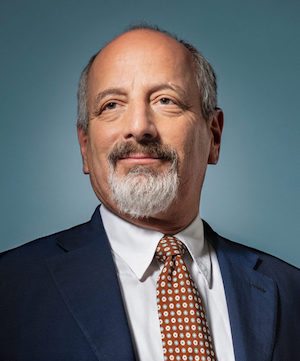 During the recent stay-at-home mandate, Mike Siegel was interviewed for the second episode of podcast Biz Talks about the impact that the coronavirus pandemic will have on the commercial real estate landscape in New Orleans. Rich Collins, associate news editor of Biz New Orleans, sat with Mike in his backyard to discuss mortgages, the hospitality industry, and changes in office spaces. To hear the podcast, visit the Biz New Orleans site here. 
Mike shared concerns that the hospitality industry has suffered the most immediately and significantly from this time. "New Orleans is a hospitality-driven community," he said, so cancelled reservations and the lost income have been challenging for hotels that are still trying to meet their bills. He added that people will be able to return to work in offices sooner than they will be able to resume travel and hotel stays, which could mean a longer recovery process. 
Although the hotel industry may require some time to approach a new normal, Mike said he feels the office environment will come back on line adapting to accommodate both working from home and working from an office space. While this time has shown that people can function by not being in an office environment, it's not necessarily as productive or social, he said. Additionally, offices that reopen may need to consider accommodations such as increased space for their employees, rather than the previous trend of placing more people in smaller spaces, and more in-depth cleaning procedures. 
While there are many changes to come, including transformative real estate projects in the city, Mike said he looks forward to embracing the new normal—and returning to the office to work. "There's a synergy, an energy, to interacting with other people," he said. 
For the full interview, listen to the Biz Talks podcast here.