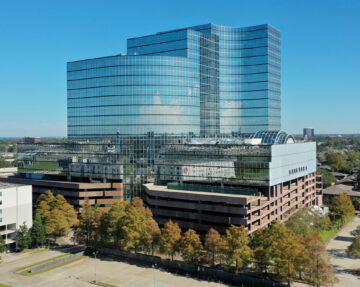 The Feil Organization and Ampirical Solutions,  a Northshore-based engineering firm, announced a new five-year lease for 9,829 square feet (sf) at The Galleria in Metairie, LA, providing a second office location for the firm in the Greater New Orleans region.
The article published on REBusinessonline on November 11, 2023, reported that Ampirical Solutions was represented by Celso Eric Hernandez of Nola Living Realty and Corporate Realty's Scott Graf, CCIM, represented The Feil Organization. Corporate Realty has long represented The Feil Organization in transactions throughout the Greater New Orleans area. The Galleria is a Class A, 21-story office complex with abundant parking that provides easy access.
To learn more, read the article here. To learn more about space at the Galleria, view the listing information and contact Scott.
To learn how Corporate Realty can assist you with your commercial real estate needs, please contact info@corp-realty.com and 504.581.5005.