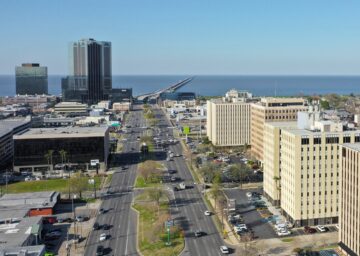 The Feil Organization and Marsh & McLennan Companies,  a Fortune 500 professional services agency, announced a new 10-year lease for 12,146 square feet (sf) at Causeway Plaza in Metairie, LA.
The article published on ConnectCRE on April 14, 2023, reported that Marsh McLennan, who is a new tenant in Causeway Plaza, was represented by Greg Riera, CCIM, of Jones Lang LaSalle and Corporate Realty's Scott Graf, CCIM, represented The Feil Organization. Corporate Realty has long represented The Feil Organization in transactions throughout the Greater New Orleans area. Causeway Plaza is a 4-building, more than 335,000-sf office complex located in the heart of the Metairie Central Business District that provides a dynamic central location with easy access.
To learn more, read the article here.
To learn how Corporate Realty can assist you with your commercial real estate needs, please contact info@corp-realty.com and 504.581.5005 or 225.228.3750.