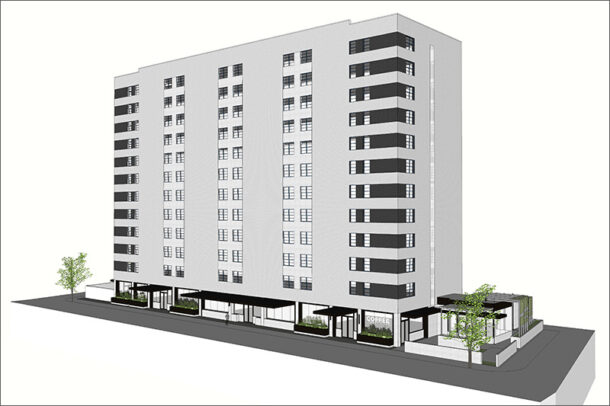 Tulane University has signed a long-term lease with the owners of the former Warwick Hotel, a 12-story building located at 1315 Gravier St., adjacent to Tulane University School of Medicine. The university plans to fill 154 apartments of the renovated building with graduate students, researchers, physicians, faculty and other affiliates of its expanding downtown campus. 
The project will also add ground floor retail space, including a full-service restaurant, coffee shop, grab-and-go food options, patio space and lounge seating. Renovation of the long-dormant building is slated to begin this month and completed by August 2021. 
New Orleans Redevelopment Fund (NORF) is the developer of the project, which is part of NORF's new Qualified Opportunity Zone Fund. Tulane Alum and Corporate Realty President, Mike Siegel, represented Tulane in these lease negotiations.
Redevelopment of the Warwick, which was built in 1952 but has been vacant since shortly after Hurricane Katrina, is part of Tulane's overall strategy to expand its campus downtown, where it already occupies 17 buildings.
 "This is the first of many improvements we expect to occur in the Spirit of Charity Innovation District.  This particular project will not only work to aggregate more talented Tulane researchers, students, and professionals in the Charity District, but we expect this project to enliven a property that has been vacant for well over a decade.  We also expect this property to trigger an improvement in the surrounding street experience, as well as provide a catalyst for area business growth," said Tulane Senior Vice President, Chief Operating Officer and Treasurer Patrick Norton. 
Read the full announcement from Tulane by clicking here.