Abandoned Hotel Becomes Multi-Family Housing in the Medical District
The Warwick Hotel at 1315 Gravier St. was built in 1952 and operated as a hotel until Hurricane Katrina. However, it has remained vacant since the storm. In early 2020, Corporate Realty represented Tulane University in a long-term lease with a purchase option with the property owner, New Orleans Redevelopment Fund, for this long-dormant building.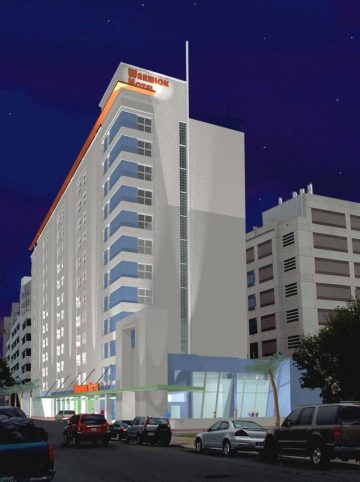 Tulane occupies all or a portion of seventeen buildings in the downtown area. This 12-story building, adjacent to the Tulane University School of Medicine, is the first of several projects planned for the Spirit of Charity Innovation District. The $55 million renovation project is estimated to be completed in August 2021. It will feature 154 apartments for graduate students, faculty, doctors, researchers, and other individuals who want to live in the new medical district. It also includes ground-floor retail space with a full-service restaurant, grab-and-go food options, and patio and lounge seating.
This project not only increases housing options in the Medical District but is also another big step in Tulane expanding its downtown footprint. Additionally, this redevelopment will be a key component in the overall economic and revitalization of the Tulane-led Medical District. Corporate Realty is committed to assisting in expansion and growth that will benefit the city. This area encourages the development of jobs in biomedical research, healthcare, and other high-tech industries as well as a convenient residential neighborhood.