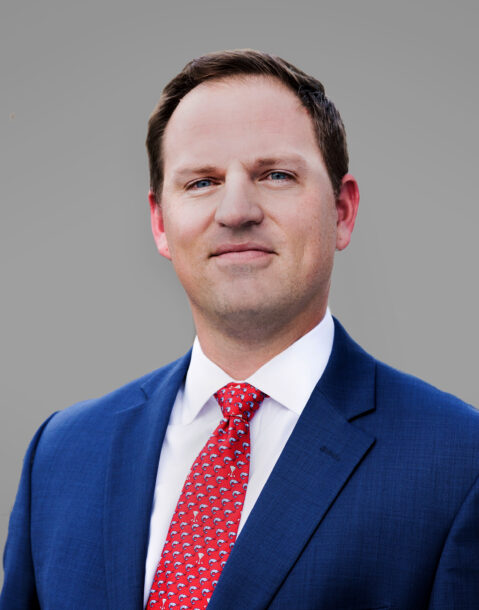 Corporate Realty is proud to announce that Scott Graf has joined the company as a Sales and Leasing Associate. Scott now represents the Energy Centre, a 761,500 sf Class A office tower in the heart of the New Orleans Central Business District. In addition, Scott helps local and national office and retail tenants and landlords with their commercial leasing and acquisition/disposition needs.
Scott is taking over at the Energy Centre for Meg Carrone who has been responsible for leasing efforts at the building since 1998. Meg joined Corporate Realty in 2000 as a Leasing and Brokerage Specialist, and will be continuing to work with Corporate Realty as a Sales and Leasing Associate. She has over thirty years experience in the commercial real estate industry, including property management, leasing, development, construction, sales, financing, and consulting.
Mike Siegel, President of Corporate Realty, said, "As both a Landlord and Tenant Rep, Meg has negotiated over 5,000,000 square feet of leases and sales in buildings large and small. We are appreciative of all of Meg's efforts over the past almost twenty years, and we look forward to working with her on new endeavors.
Additionally, we are excited to welcome Scott to Corporate Realty. He brings a wide of variety of experiences to our firm that will add great value to our team and our clients."
Scott began his career in commercial real estate at Coldwell Banker Commercial in 2013. At Coldwell Banker Commercial, he represented the landlords of more than 800,000 sf of office space and completed more than 150 transactions in his first three years. 
Before working in commercial real estate, Scott was a chef in San Francisco, Boulder and New Orleans. He helped to produce a New York Times Notable Cookbook and was fortunate to cook at the coveted James Beard House, a center for the culinary arts managed by the James Beard Foundation. In addition to helping office tenants, Scott applies his knowledge of the hospitality industry to help restaurants, bars and other food and beverage related businesses seeking commercial space. 
Scott obtained his CCIM designation in 2016 and has been active on the board of directors for the Louisiana Chapter. He was recognized as the top ranked Coldwell Banker Commercial agent in the state of Louisiana in 2017 and 2018 and honored with the 2018 Money Makers Award by New Orleans CityBusiness, as well as of the 2019 Reader Rankings top commercial real estate agents. 
Scott is a New Orleans native and attended St. Martin's Episcopal School and De La Salle High School. He graduated from San Francisco State University, a part of the California State University System. He is a member of the Krewe of Thoth and attends St. Charles Avenue Presbyterian Church. He lives in the Riverbend neighborhood of New Orleans with his wife, Vanessa, and their two boys, Clark and Weber.