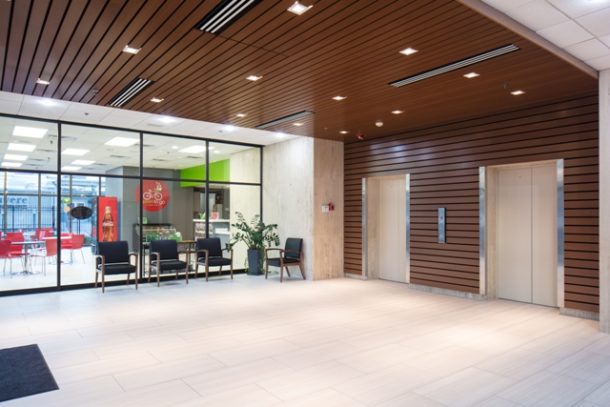 The Napoleon Medical Office Building, managed and leased by Corporate Realty, recently created a new area for bike parking. The building located at 2633 Napoleon Avenue made this investment at the suggestions of tenants who are eager to utilize the new bike lanes on the recently refinished Napoleon Avenue.
The Napoleon Medical Office Building is one of the premier medical office buildings in Uptown New Orleans. In addition to the new bike parking area, the landlord has made a number of other improvements to the building since purchasing it in December of 2014 which were recently featured in CityBusiness. These renovations include the renovation of its lobby and a new first-floor restaurant operated by Green To Go, a family-owned mobile food company with a healthy twist.
Please contact Austin Lavin, the building leasing agent at 504.581.5005 to learn more about these recent improvements and leasing opportunities within the building.