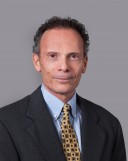 Bruce P. Sossaman, SIOR
Leasing Director, Broker Associate
Bruce has been an active leasing broker in the greater New Orleans area for the past 25 years, during which time he has been responsible for leasing more than 8 million square feet of office space. He has represented both landlords and tenants, and currently spearheads leasing for the 2.6 million square foot of office space in Jefferson Parish (Lakeway Center, Metaire Office Tower, Oakwood Corporate Center), and in New Orleans (One Shell Square). His extensive market knowledge, analytical skills and transaction history give him a unique vantage point which to serve his clients.
He has completed tenant representation transactions for companies including IBERIA Bank, Dialysis Clinic, Inc., Baptist Community Ministries, Mariner, ORX Resources, Inc., and All Aboard Development Corporation, as well as engineering, legal, energy, and financial services companies.
Notable transactions include: Allstate (41,000 square feet) renewal at One Lakeway, IBERIA Bank (75,000 square feet) expansion and renewal at Pan American Building, Peoples Health (125,000 square feet) relocation and renewal at Three Lakeway, FMC 175,000 square foot renewal at 1615 Poydras, Shell Offshore (600,000 square feet) renewal at One Shell Square, and the GSA (75,000 square feet) lease at Three Lakeway.
Prior to joining Corporate Realty, Bruce worked with Equity Office for twelve year as Leasing Director for their 2.3 million square foot New Orleans portfolio, and preceding his tenure with Equity Office he worked with Lincoln Property Company leasing the Met Life portfolio of 2.4 million square feet, with Transwestern and with Hines Interests. He also assisted with the disposition of office buildings owned by Met Life in the Central Business District, and also represented buyers on a number of building acquisitions in the greater New Orleans area.
Areas of specialization include owner representation, tenant representation, market conditions expert, lease negotiation and restructuring, and lease analysis. Bruce is a member of the Society of Industrial and Office Realtors and local real estate organizations.