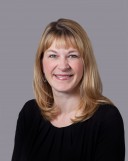 Barbie Landry, CPA
Controller
Barbie joined Corporate Realty as Controller in 2013. She is responsible for the oversight of the property management accounting functions for all of Corporate Realty's Asset and Property Management Portfolio.
Prior to joining Corporate Realty, Barbie was Controller at Lane & Associates, Inc., a surplus lines insurance broker and managing general agent for 16 years. In that capacity, she handled all accounting functions including preparation and analysis of financial statements and liaison with external auditors and various regulatory authorities.
Barbie earned a Bachelor's Degree in Accounting and a Master's Degree in Business Administration from Louisiana State University. After obtaining her MBA, she went on to work at Ernst & Young in Houston, Texas, where she worked with various energy and manufacturing clients both domestic and abroad.