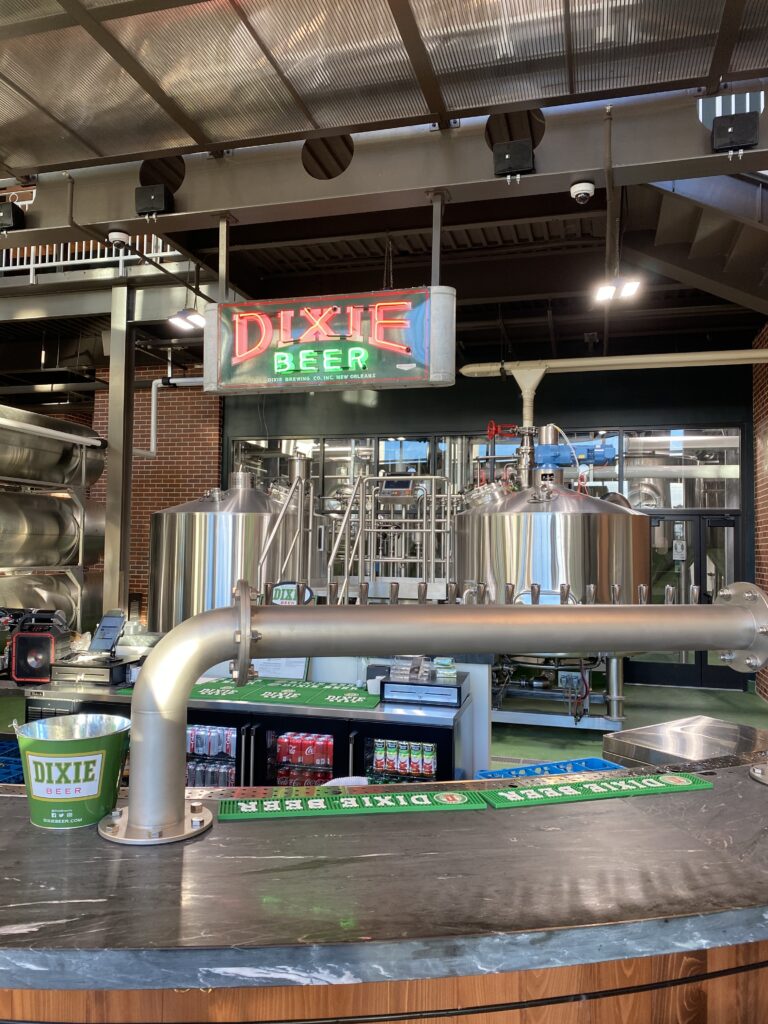 The new Dixie Brewing Company Brewery at 3501 Jourdan Rd. will open to the public on Saturday, January 25. The newly constructed 85,000 sf brewery has the capacity to brew and package 100,000 barrels annually, and will serve as a tourist destination as well as a great place for locals to visit to enjoy the rich history of Dixie Beer.
Corporate Realty assisted in the site selection and lease negotiations on behalf of Dixie and then provided construction coordination services for the conversion of the warehouse space to a state-of-the-art brewery.
The kid and canine-friendly brewery offers guests many options to stay entertained including both guided and self-guided tours, a museum, taproom, beer tastings, outdoor beer garden, bocce ball courts, walking path and a full-service restaurant from Fete au Fete.
Hours of operation following the opening will be Wednesday through Saturday 11:00 am – 7:-00 pm and Sundays from 11:00 am – 6:00 pm. Learn more at https://dixiebeer.com.