ASSET AND PROPERTY MANAGEMENT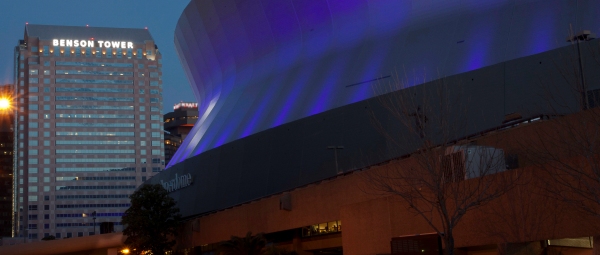 In-House Asset and Property Management Services Covering New Orleans Area Businesses
When it comes to exceptional property management, New Orleans property owners know to utilize the services of Corporate Realty. Our experience and exposure give us a unique advantage in the marketplace. We pride ourselves on nurturing client relationships and delivering unmatched, professional services to all clients.
At Corporate Realty, we understand how important an effective management team is to the growth of any investment property. To increase the proficiency of our client's properties, we provide proactive strategies for all of the commercial properties we manage. We provide the following in-house asset and property management services:
Preparation and administration of operating and capital budgets
 Accounting services
 Engineering services
 Security services
 Supervision of building staff
 Contract negotiations
 On-site owner representation
 Lease administration
 Tenant relations
Corporate Realty can provide you with the information you need to navigate the range of commercial real estate New Orleans has to offer. We manage multiple types of commercial properties including mixed-use projects, apartment complexes, retail properties (malls and strip centers), condominiums, high-rise office buildings, and suburban office space. New Orleans is also home to a wide range of retail properties for sale and for lease, and our property and asset management capabilities are available to provide you with the comprehensive coverage to successfully implement ownership's real estate strategy.
At Corporate Realty, we believe tenants and / or landlords are attracted to buildings with good locations and design, but they stay in those buildings because of responsive property management. New Orleans-based commercial real estate management company Corporate Realty has the experience and the resources you need to create a long-lasting and extraordinary partnership. Call us today at 504.581.5005 for more details.
Our present management assignments include:
Office Buildings
Property
City
300 Lafayette Building
New Orleans, LA
Benson Tower
New Orleans, LA
One Canal Place
New Orleans, LA
Plantation Business Campus
Destrehan, LA
World Trade Center
New Orleans, LA
Retail Buildings
Property
City
Belle Meade Shopping Center
Gretna, LA
Lake Charles Power Center
Lake Charles, LA
Magnolia Shopping Center
Metairie, LA
Mothe Portfolio
Louisiana
Northlake Shopping Center
Mandeville, LA
Park Avenue Place
New Orleans, LA
Pecanland Shopping Center
Monroe, LA
South Rivers Market
Greenville, MS
St. Landry Plaza
Opolousa, LA
Terry Parkway Shopping Center
Gretna, LA
Union Passenger Terminal
New Orleans, LA
Westbank Shopping Village
Gretna, LA
Multi-Family Buildings
Property
City
Maritime Building
New Orleans, LA
Saratoga Lofts
New Orleans, LA
Union Lofts
New Orleans, LA
Call us today at 504.581.5005 to find out how we can help.